Virtual Meeting on Academic Collaboration
with Technical University of Moldova, Republic of Moldova via Microsoft Teams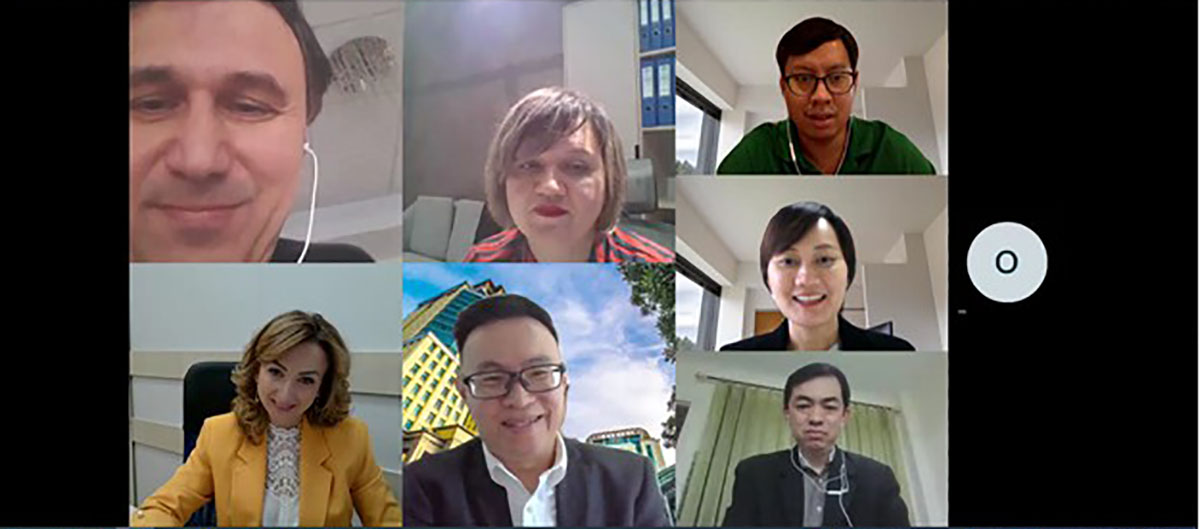 On November 18, 2021, Prof. Dr. Kamphol Panyagometh, President,
Assoc. Prof. Dr. Kanokkarn Kaewnuch, Assistant to the President for International Affairs,
Asst. Prof. Dr. Saran Sarntisart, Program Director, Master of Economics Program (Financial Economics),
Graduate School of Development Economics
and OIA team, attended a virtual meeting via Microsoft Teams,
together with Ms. Daniela Pojar, Vice Rector on Financial Problems and International Relations,
Assoc. Prof. Dr. Rafael Ciloci, Dean, Faculty of Economic Engineering and Business
and Ms. Cristina Efremov, Head, International Relations Office
from Technical University of Moldova, Republic of Moldova.
The main propose of this meeting was focused on the academic collaboration,
inclusive of joint degree programs, faculty and student exchange programs, and joint research publication.
Both parties have agreed to establish the concrete cooperation in the near future.